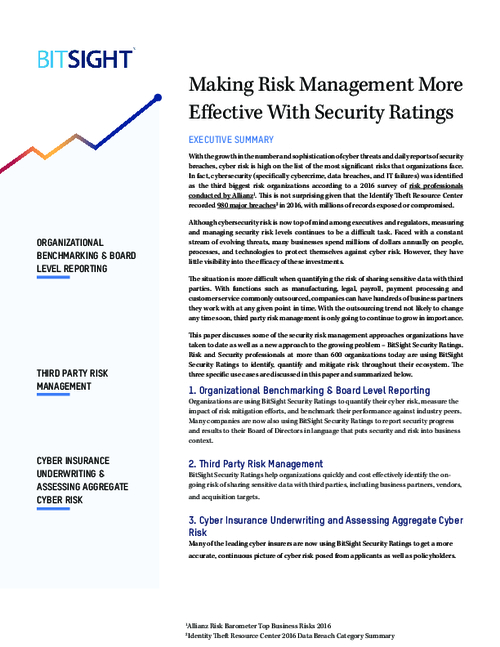 With the growth in the number and sophistication of cyber threats and daily reports of security breaches, cyber risk is high on the list of the most significant risks that organizations face.
Measuring and managing security risk levels continues to be a difficult task. Faced with a constant stream of evolving threats, many businesses spend millions of dollars annually on people, processes, and technologies to protect themselves against cyber risk. However, they have little visibility into the efficacy of these investments.
Download this whitepaper that discusses some of the security risk management approaches organizations have taken as well as a new approach to the growing problem.