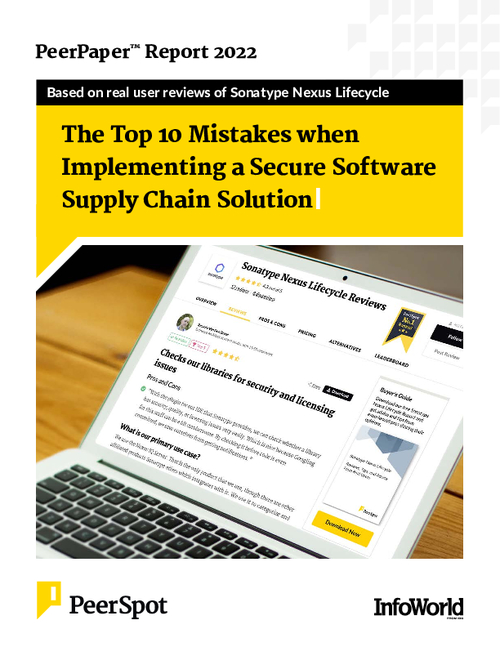 As the volume of open-source packages continues to rise, insecure components are increasingly finding their way into software supply chains around the world. There are many ways in which open-source components can be exploited, leading to major security breaches for organizations using applications that run the compromised code. Avoiding these most common mistakes is an important first step toward having a successful experience overall with a secure software supply chain.
Read this report for more on the top blunders when enforcing a secure software supply chain including:
Not integrating strategies across DevOps and AppSec teams;
Lack of data accuracy, including a low rate of false positives;
Losing sight of customized policy enforcements across the SLDC.