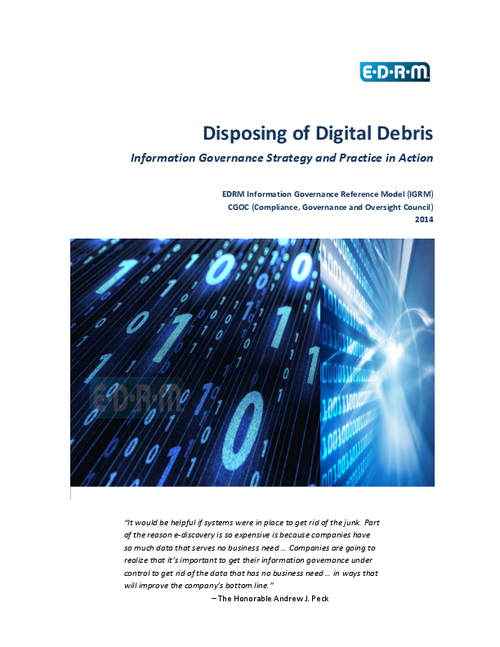 No one intentionally creates digital debris. We document as we collaborate; we create files, backups, databases, and applications; and we store photos, music, digital training programs, logs, and reports. We create that content at that moment imbue it with value and purpose. However, as circumstances evolve, information can lose value as it loses currency. Information Governance (IG) a critical, cross functional discipline focuses on reducing an organization's data footprint in a controlled and defensible manner. The core of a successful IG program is the automation of repeatable and defensible policies and processes with supporting technology, and people accountable for the transformation. The need to have a coherent IG program and to begin deletion of digital debris is more pressing now than ever, as data continues to proliferate in volume, velocity, variety, and variability.
Download the White Paper to explore:
What is digital debris;
How to create and leverage the Information Governance Reference Model (IGRM) to define a successful Information Governance (IG) program;
How to put the strategy into practice with success.