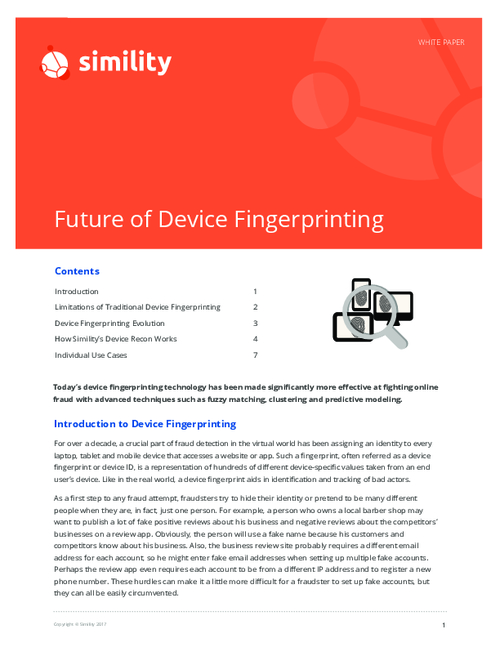 For over a decade, a crucial part of fraud detection has been assigning an identity to every laptop, tablet, and mobile device that accesses a website or app. Such a fingerprint is a representation of hundreds of different device-specific values taken from an end user's device.
Today's device fingerprinting technology has been made significantly more effective at fighting online fraud with advanced techniques.
Download this whitepaper to understand:
The limitations of traditional device fingerprinting;
The role of machine learning in device identification;
How advanced fingerprinting technologies recognize pattern shifts and detect fraud while the fraud model automatically adjusts.