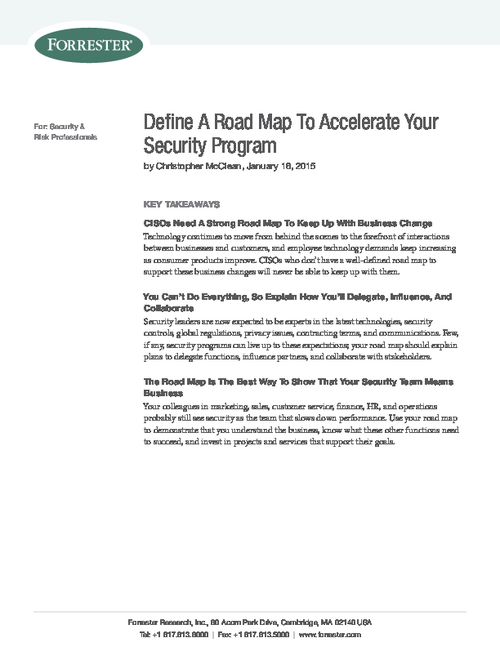 A security road map guides your team's projects and initiatives. Even more importantly, it explains to your key stakeholders how you're using the budget and resources given. Don't fall into the old routine of simply listing the technologies you'll implement and integrate over the next year; use the road map to demonstrate your understanding of key business initiatives and all the ways the security and risk organization will support them.
Download this white paper to explore:
Why CISOs need a strong road map;
The value of documenting how you'll delegate, influence and collaborate in your road map;
Why a road map is the best way to show that your security team means business.