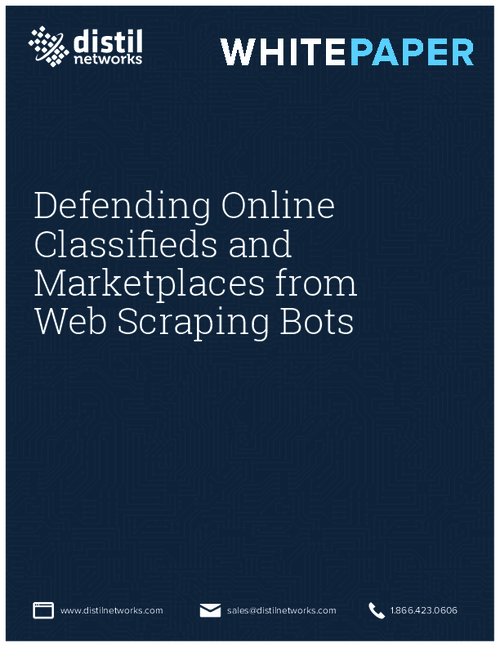 Bots are the key culprits in degrading classifieds and marketplace sites' availability, user experience, competitive advantage, and brand trust. Bots now make up 61% of web traffic and their negative impact on your site and business can be substantial. For example:
Thieves use web scraping bots to steal product listing data, repackage it for sale in the form of lead gen programs, or they place it on unauthorized sites-- all of which hurt SEO, negatively impact your brand, and reduce your ability to monetize your content.
Massive bot requests slow down your website, and can even take portions of your site down for extended periods of time.
Hackers use bots to scan your site for vulnerabilities, attempt brute-force login attacks, account takeovers and more.
Download this whitepaper to uncover the dynamics of the bot threat and how to defend your classified and marketplace site from all these threats-- with special emphasis on web scraping.