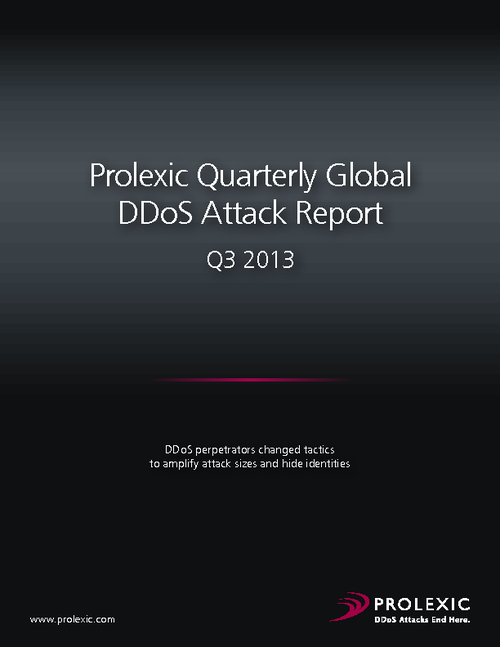 Each quarter Prolexic publishes a wide variety of metrics gathered from distributed-denial-of-service (DDoS) attacks against its global client base, which includes over 100 financial services firms. This quarter showed a significant shift in tactics as DDoS perpetrators used more reflection attacks, which increased 265% over Q3 2012 and 70% over the previous quarter.
The Q3 attack report includes:
Analysis of recent DDoS attack trends;
Breakdown of average Gbps/pps statistics;
Year-over-year and quarter-by-quarter analysis;
Types and frequency of application-layer attacks;
Types and frequency of infrastructure attacks;
Trends in attack frequency, size and sources;
Where and when DDoSers launch attacks;
Reflection attack case study and analysis.