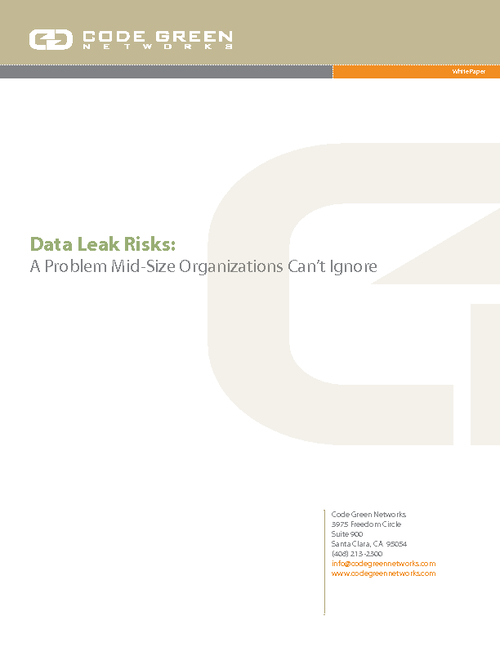 More than 220 million private records have been breached in the last three years. With the average cost of a data-leak incident reaching $6.3 million in 2007, organizations of all sizes must act to protect sensitive data.
One industry that is keenly aware of the importance of safeguarding personal information is the financial services industry. The databases of financial services companies hold a vast amount of sensitive financial information about their past, present and future customers. These organizations realize that the loss of customer data could be very costly in terms of tarnished brand image, regulatory fines, lawsuits, customer defection or lost opportunities.
Status-quo security technologies, such as firewalls and anti-virus scanners, are designed to keep out attackers - not to protect sensitive information from leaving the organization. Therefore, new policies must be created and technologies deployed to protect sensitive data from either inadvertently or intentionally leaking outside the corporate walls. This applies to large enterprises, as well as small- and mid-size financial organizations that face the same data-leak challenges and regulatory requirements, with fewer IT resources and smaller budgets.
This whitepaper explores:
The sources of data leaks
What a data breach could cost your organization
What mid-size financial institutions should look for in a solution