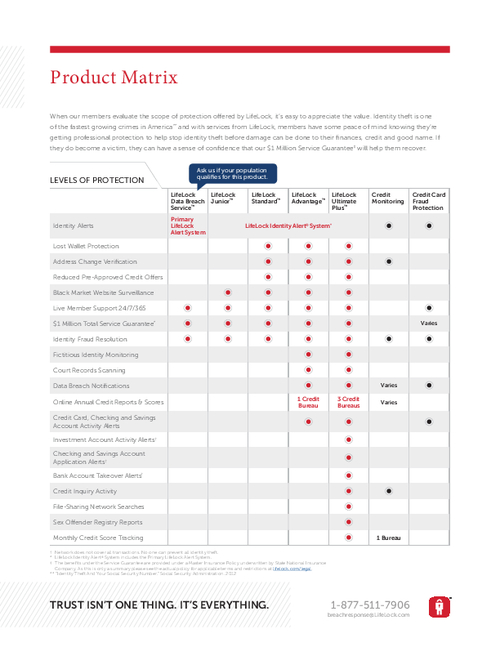 When our members evaluate the scope of protection offered by LifeLock, it's easy to appreciate the value. Identity theft is one of the fastest growing crimes in America and with services from LifeLock, members have some peace of mind knowing they're getting professional protection to help stop identity theft before damage can be done to their finances, credit and good name. If they do become a victim, they can have a sense of confidence that our $1 Million Service Guarantee will help them recover.
Download this product matrix to explore:
How your current data breach protection plan compares to LifeLock's range of options;
Which is the right level of protection for you.