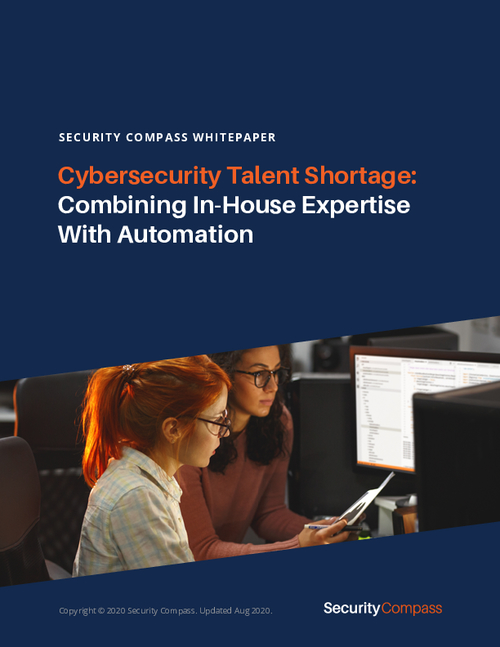 Security talent is scarce in organizations of all sizes.
According to ISACA's latest research, 62% of managers believe their organizations' cybersecurity teams are understaffed, and 70% think that fewer than half of cybersecurity applicants are well qualified. How to overcome this unfortunate reality?
Start by reading this whitepaper by Security Compass.
Being a leading provider of cybersecurity solutions and advisory services, Security Compass provides expert insights into minimizing the talent gap by combining in-house expertise with automation. Getting curious to learn more?