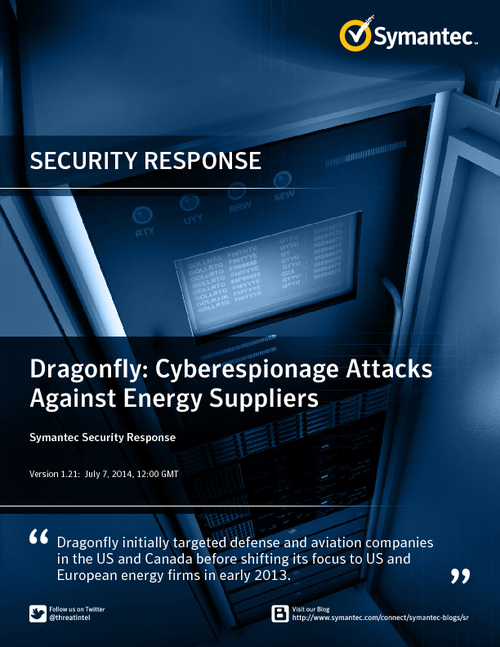 A cyberespionage campaign against a range of targets, mainly in the energy sector, gave attackers the ability to mount sabotage operations against their victims. The attackers managed to compromise a number of strategically important organizations for spying purposes and, if they had used the sabotage capabilities open to them, could have caused damage or disruption to the energy supply in the affected countries.
This white paper provides an overview of:
The current targets to these attacks;
Tools and tactics the attackers used to gain access and control of compromised computers;
Indicators of a compromise.