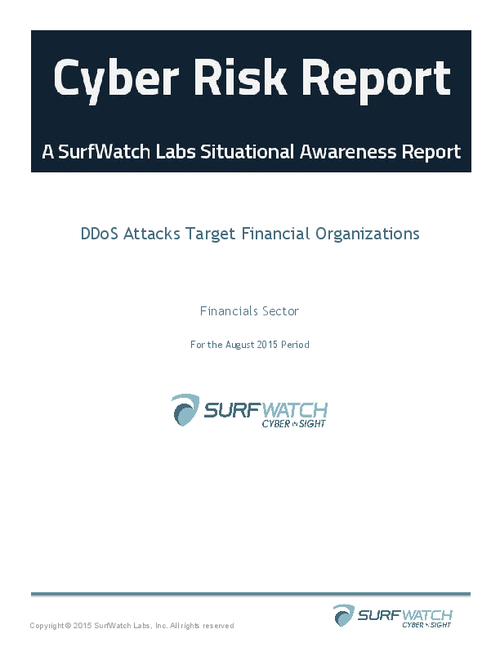 In August 2015 the Financials sector received a risk score that was below the sector's six­ month average, indicating a decrease from the usual level of risk.
Banks were once again the top trending subgroup within the sector as several banks experienced distributed denial­-of-­service attacks that led to downtime. There were also network intrusions that led to compromised customer data.
Download this report to explore:
financials sector report card;
financials overview;
activity and events of note.