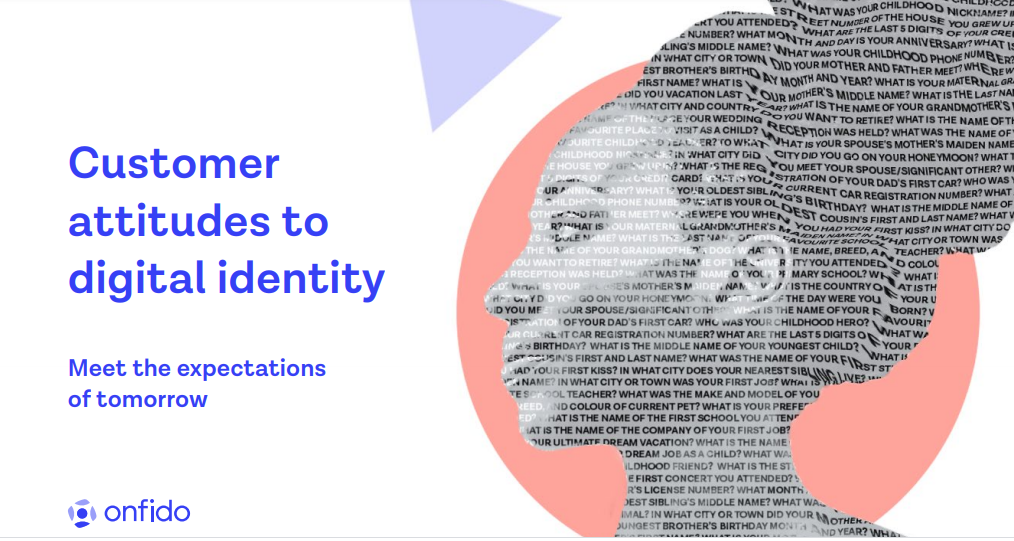 Digital identity is often discussed in the context of the benefits it provides to businesses. If implemented and managed successfully, these benefits are significant. They can stop fraud, improve operational efficiency and enable regulatory compliance.
But how does it impact your customers? What does their relationship with digital identity look like? And how does it temper their experience and perception of your business?
Read this whitepaper for insights into how your customers feel, and to find out how to optimize your approach to digital identity in a way that best meets their needs.
Report highlights:
The way customers access your services has never been more important. For many, digital is fast becoming the only available channel. We're accessing more digitally than ever before.
People are accessing more online. Roughly 60% of people are accessing more services online since the start of the Covid-19 pandemic.
People are dissatisfied with the way their digital identity is handled. Currently, businesses aren't meeting their expectations.
Frustrations around digital identity lead to abandonment. And younger generations are more likely to abandon than older generations.
Customers' number one concerns are now focused on privacy and security.