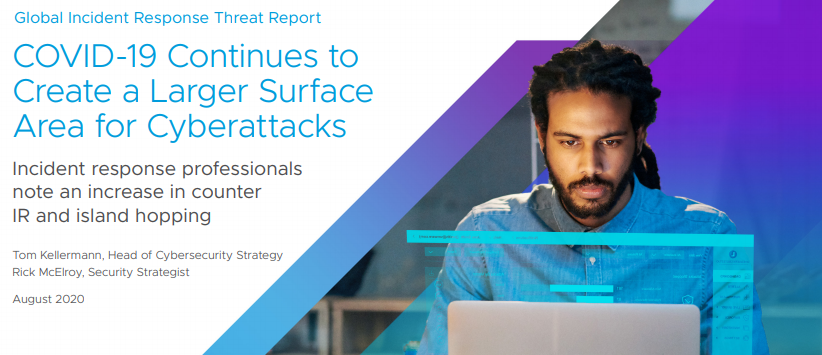 COVID-19 has exacerbated preexisting cyberthreats, from counter incident response and island hopping to lateral movement and destructive attacks. These attacks are ratcheting up existing geopolitical tensions.
Organizations, most of which depend on VPNs and other traditional network security infrastructure, may not be prepared. Stopping today's increasingly sophisticated cyberattacks, whether they're COVID-19-related or not, will mean adopting next generation IR strategies.
In this fifth installment of VMware Carbon Black's semiannual Global Incident Response Threat Report, you'll find a clearer picture of the evolving threat landscape as well as actionable guidance for today, tomorrow and the challenging months to come.