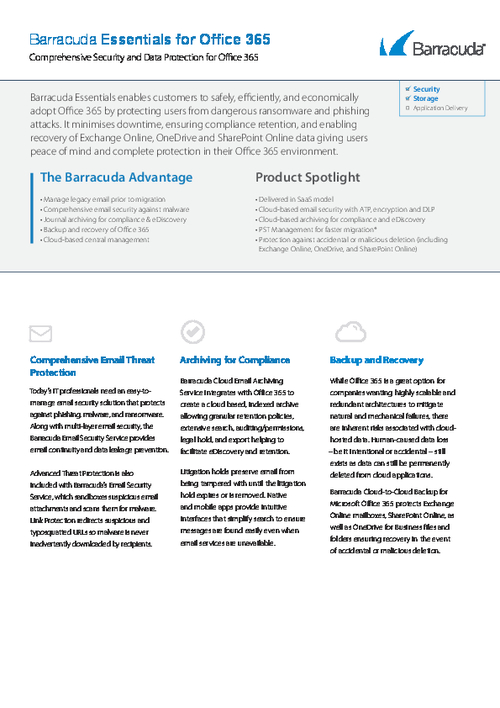 Safely, efficiently, and economically adopt Office 365 by protecting users from dangerous ransomware and phishing attacks. This minimizes downtime, ensures compliance retention, and enables recovery of Exchange Online, OneDrive and Sharepoint Online data giving users peace of mind and complete protection in their Office 365 environment.
Download this whitepaper to learn how to get comprehensive security and data protection for Office 365.
This case study is written in British English.