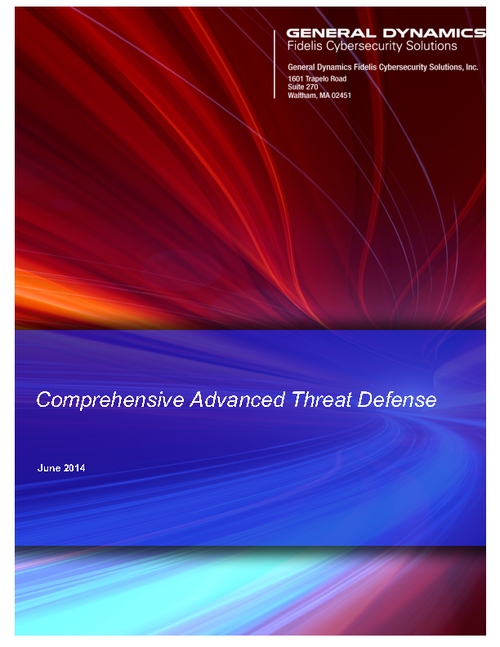 The hot topic in the information security industry these days is "Advanced Threat Defense" (ATD). There are many definitions, and plenty of marketing hype and spin on the topic, but it is the science - and the art - of defending yourself against sophisticated, persistent adversaries who can get past (or have already gotten past) your security defenses.
We like to define advanced threat defense in terms of the adversary rather than the attack technique used to remind ourselves that what we are really up against is a person or, more likely, a group of people who are specifically targeting your organization, and will use whatever attack vectors and techniques necessary to achieve their objectives.
This white paper provides an overview of:
A comprehensive, network-based approach to Advanced Threat Defense;
The four major phases of the threat lifecycle;
What a comprehensive ATD solution will provide.