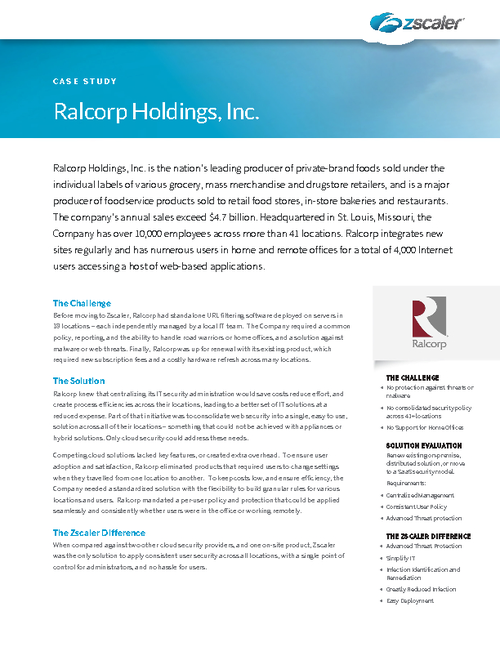 Ralcorp Holdings, Inc., the nation's leading producer of private-brand foods, had standalone URL filtering software deployed on servers in 18 locations - each independently managed by a local IT team. The company needed a security solution to protect employees, including road warriors and home telecommuters, from advanced cyber threats, malware and more. Ralcorp chose Zscaler.
Zscaler Global Cloud Solution was the only solution that could apply consistent user security across all locations, with a single point of control for administrators, and no hassle for users. The benefits included:
Advanced threat protection;
Simplification of IT;
Quick infection identification and remediation;
Easy deployment.
Read this white paper to learn more.