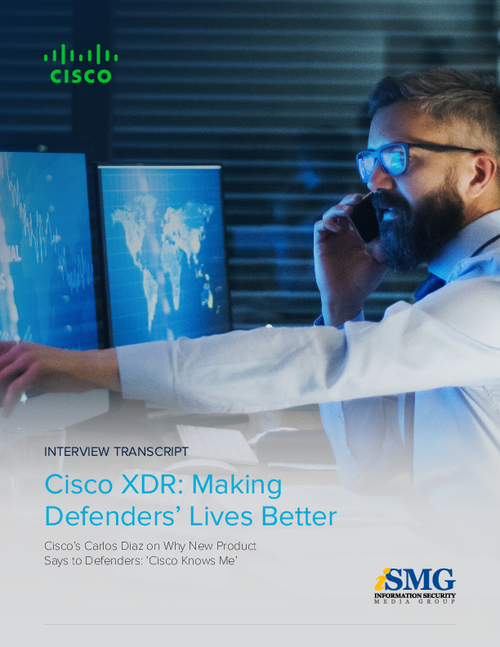 Cisco connected the world; who better to defend it? This is the mindset Carlos Diaz brings to the new Cisco XDR release, which he said is designed to make cybersecurity defenders' lives easier. The message that defenders should draw from this XDR solution, he said, is: "Cisco knows me."
In this eBook, learn more about:
The early response to the new solution;
The key differentiators of Cisco XDR;
Why Cisco is best positioned as a vendor to serve defenders.