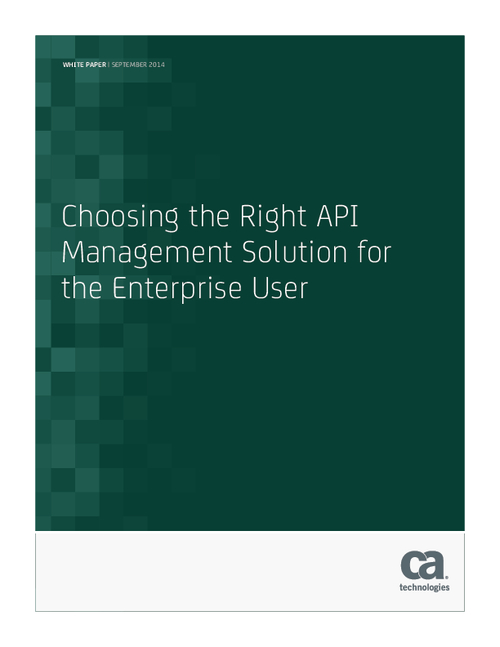 Publishing APIs to an external developer community, be it partner or public, introduces a number of challenges and risks for the enterprise. How do you protect the information assets you are exposing from abuse or attack? How do you deliver your APIs as reliable services with no downtime that can impact your API users? How do you govern access and usage of your APIs in a consistent, policy driven way? How do you make money from your APIs? How do you help developers discover your APIs and self-manage their access? While these questions are relevant to start-up and enterprise alike, they are more acute and urgent for enterprise IT organizations. Enterprises cannot afford the reputation damage that may result from a rushed API Management strategy. They have deliberate IT processes and safeguards that need to be upheld.
Download this white paper to explore:
Basic functional areas to address regardless of the API type;
Non-negotiable functional requirements for enterprises;
API management solutions functional and optional requirements.