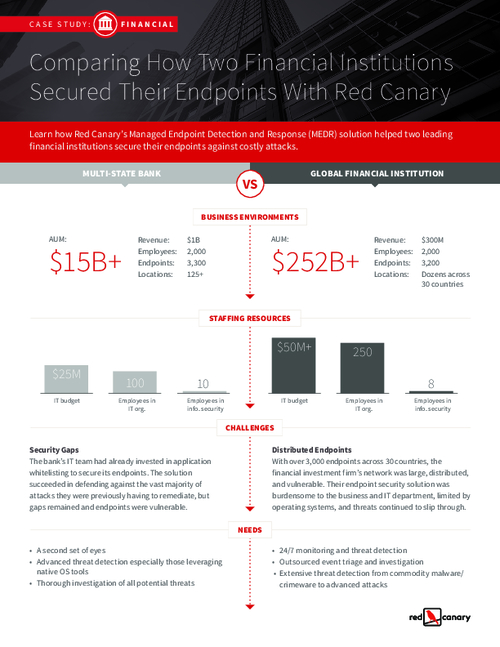 A global financial institution with over 3,000 endpoints across 30 countries had a network that was large, distributed, and vulnerable to attacks. A multi-state bank had already invested in application white-listing, but gaps remained and endpoints were vulnerable.
So how were both institutions able to solve their problems?
Download this case study and learn how they:
Gained visibility across endpoints;
Were able to triage and investigate every potential threat;
Defended against all PowerShell attacks.