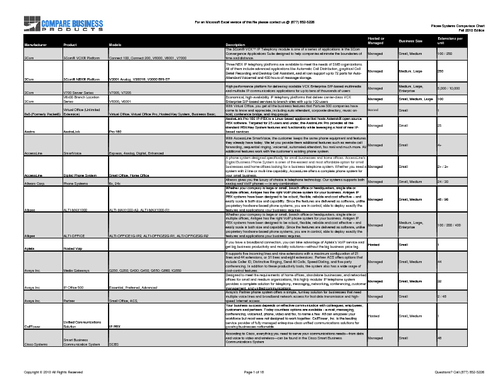 Quickly see differences between brands like Avaya, Mitel, Cisco, ShoreTel, 8x8, Panasonic, etc and compare over 96 phone systems by 55 brands for small to enterprise business. Our latest Fall 2010 edition of the chart also compares PBX and Business VoIP systems side by side so you can make an educated comparison of your options. This analysis is prepared in an easy to view Excel spreadsheet.
This comparison chart details:
In-depth descriptions of the 55 leading phone system brands currently on the market;
PBX and Business VoIP systems in a side by side analysis;
Pricing, technical features, services, etc.