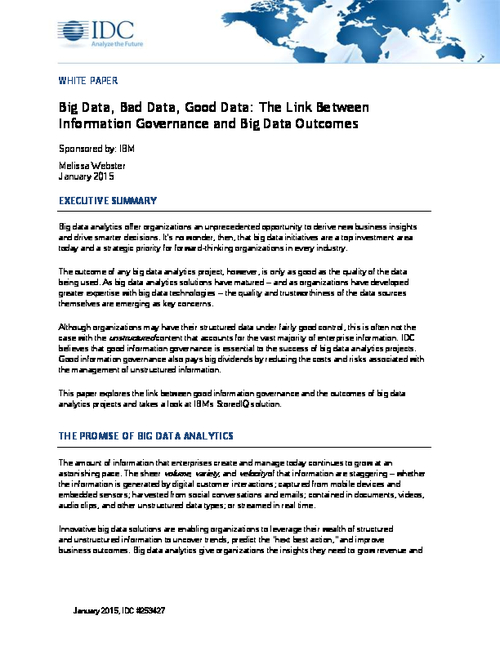 Big data analytics offer organizations an unprecedented opportunity to derive new business insights and drive smarter decisions. The outcome of any big data analytics project, however, is only as good as the quality of the data being used. Although organizations may have their structured data under fairly good control, this is often not the case with the unstructured content that accounts for the vast majority of enterprise information.
Download this whitepaper to learn:
Good information governance is essential to the success of big data analytics projects.
Good information governance also pays big dividends by reducing the costs and risks associated with the management of unstructured information.
The link between good information governance and the outcomes of big data analytics projects.