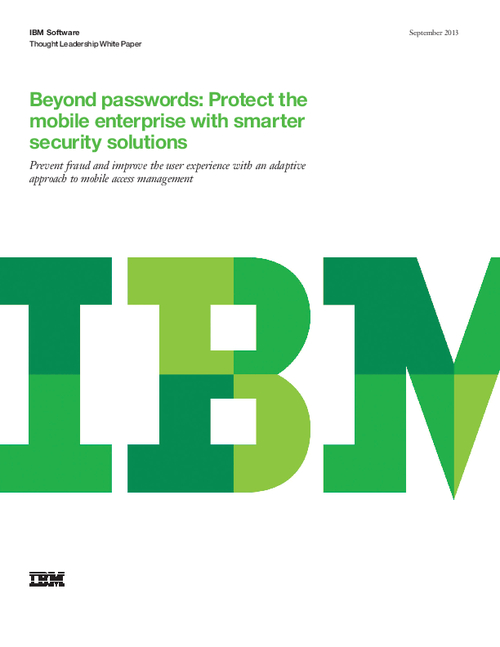 Around the world, employees increasingly use their own mobile devices in the workplace, often accessing corporate applications after-hours and off-site. In fact, a recent survey found that 86 percent of organizations either allow or plan to allow the use of employee-owned devices for work functions. Within these bring-your -own- device (BYOD) programs, 42 percent allow employees to bring in any device - smartphones, tablets, laptops and other mobile devices - and access the network as long as they agree to certain policies. In reality, this can often mean employees are simply "trusted to do the right thing."
This white paper will look at:
The challenges of providing secure access in this new mobile world;
new security models, business policies and controls that can help protect your critical assets and data;
how flexible authentication schemes, context-based access and behavioral analysis can help ensure that only authorized mobile users can access your valuable resources - onsite, in the cloud and beyond.