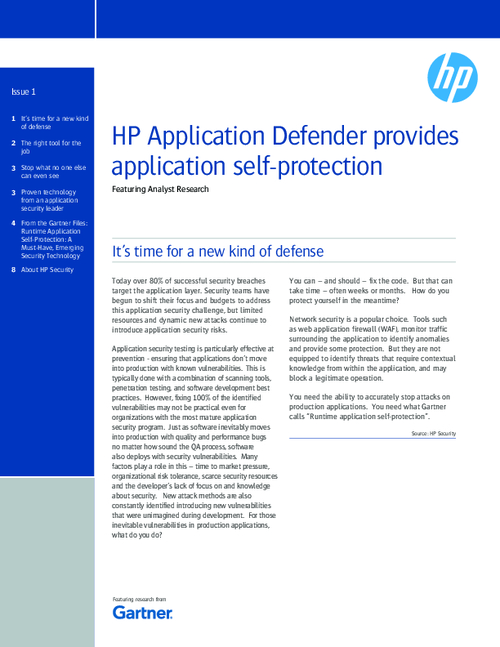 Today over 80% of successful security breaches target the application layer. Finding and fixing vulnerabilities in your production applications is hard. How do you protect them in the meantime? Network security like Web Application Firewall (WAF) is a popular choice, but it lacks contextual knowledge from within the application to accurately identify attacks and respond.
Download this white paper to learn:
How to choose the right tool for the job;
How to stop attacks before they can even be seen;
What Gartner Research calls "A must-have, emerging security technology.