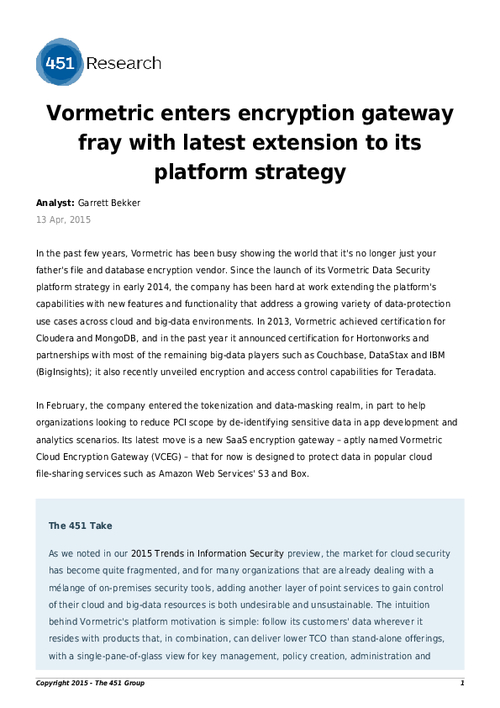 In the past few years, Vormetric has been busy showing the world that it's no longer just your father's file and database encryption vendor. Since the launch of its Vormetric Data Security platform strategy in early 2014, the company has been hard at work extending the platform's capabilities with new features and functionality that address a growing variety of data-protection use cases across cloud and big-data environments. This 451 Research report offers a current analysis of Vormetric's recent product releases, including the solutions offering tokenization with dynamic data masking, Teradata support, and cloud encryption gateway. The report also offers analysis of the Vormetric Data Security Platform strategy.
Download this report to explore
Vormetric's latest products;
Vormetric's platform strategy;
Vormetric's main competition.