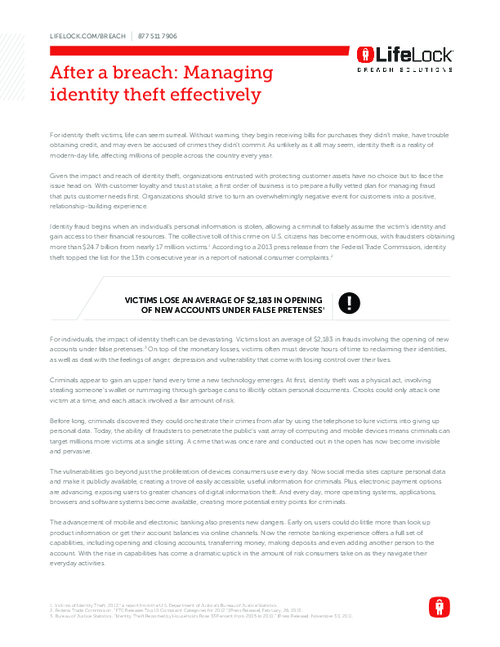 For identity theft victims, life can seem surreal. Without warning, they begin receiving bills for purchases they didn't make, have trouble obtaining credit, and may even be accused of crimes they didn't commit. As unlikely as it all may seem, identity theft is a reality of modern-day life, affecting millions of people across the country every year. Given the impact and reach of identity theft, organizations entrusted with protecting customer assets have no choice but to face the issue head on. With customer loyalty and trust at stake, a first order of business is to prepare a fully vetted plan for managing fraud that puts customer needs first. Organizations should strive to turn an overwhelmingly negative event for customers into a positive, relationship-building experience.
Download this white paper to explore:
Individual and enterprise vulnerabilities;
Education as a tool to prevent fraud;
Behavioral analytics as a tool to prevent data breach;
Risk assessment as a mandate for financial institutions.