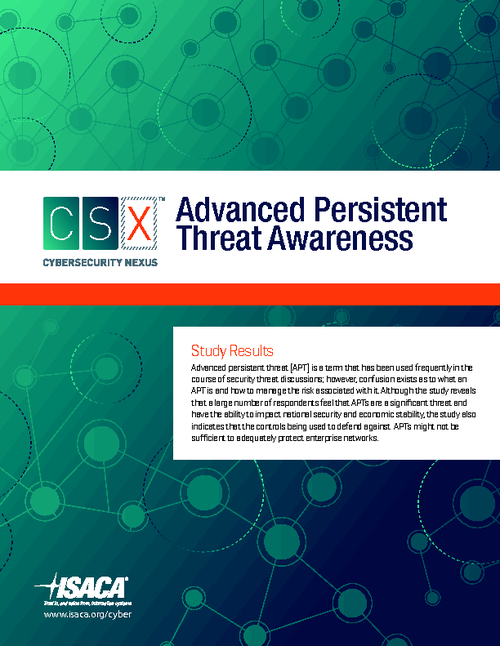 Advanced persistent threat (APT) is a term that has been used frequently in the course of security threat discussions; however, confusion exists as to what an APT is and how to manage the risk associated with it. Although the study reveals that a large number of respondents feel that APTs are a significant threat and have the ability to impact national security and economic stability, the study also indicates that the controls being used to defend against APTs might not be sufficient to adequately protect enterprise networks.
The intent of this white paper is to provide the reader with:
An understanding of the APT landscape;
The differences between traditional threats and APTs;
Perspectives on APT awareness;
Security controls, processes and responses.