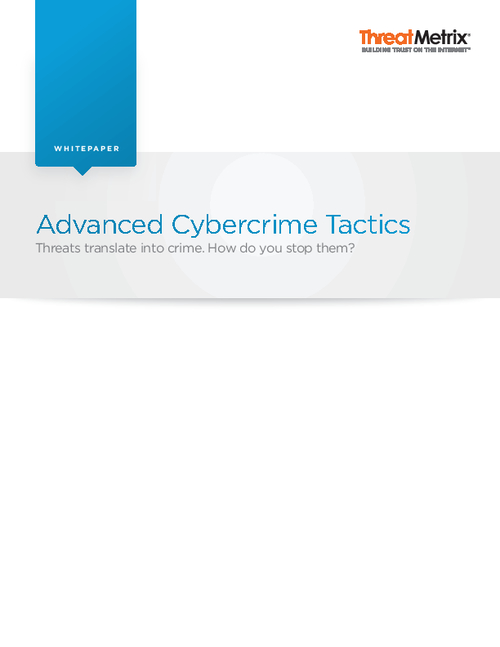 Learn how threats like malware and various social engineering techniques are used to commit fraud and create data breaches in the financial services market. You will also gain an understanding of the differences between passive and active defenses and how to select and deploy an active defense - all to stop the bad guys before they can take over accounts, steal money and ruin your financial institution's reputation in the process.
Read this whitepaper to understand how to defend your financial institution against cyber threats including:
IP address and geolocation spoofing;
Botnets and scripting attacks;
Stolen and spoofed identities and payment card fraud;
Stolen credentials and breached accounts;
Crime rings and collusion;
Session hijacks, Man-in-the-Browser, Man-in-the-Middle.
...and many more threat vectors. Download this ThreatMetrix whitepaper to learn more.