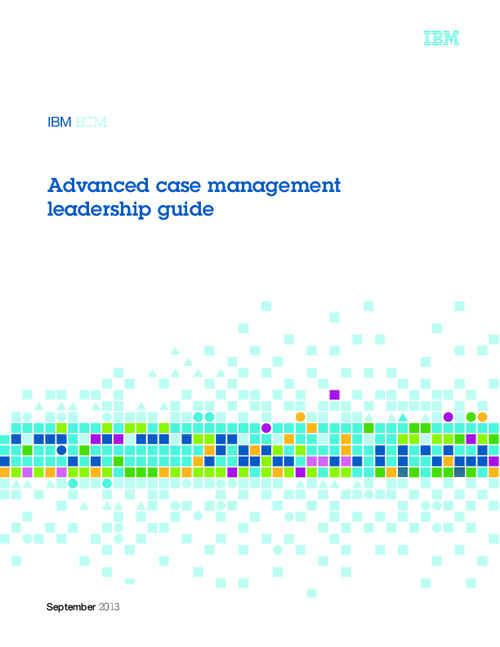 The dynamics of the world economy and the demands on governments at all levels put increasing pressure on organizations to reduce costs while seeking new opportunities to grow and differentiate their products and services. The pervasiveness of the Internet and mobile devices is fostering multi-channel customer engagements, which drives new, innovative ways to deliver more effective customer experiences and better business outcomes. In this environment, knowledge worker effectiveness has emerged as a top priority to both optimize the customer experience and help employees work more efficiently. Advanced case management is a solution to these challenges. Case management is a goal-oriented process where people must make real-time, complex decisions with changing information, often working interactively with others inside or outside of their organizations to obtain the most effective outcome.
Download the White Paper to explore:
How empowering the knowledge worker can enhance business outcomes;
What the three requirements of advanced case management are;
What the advanced case management maturity model is and what it focuses on.