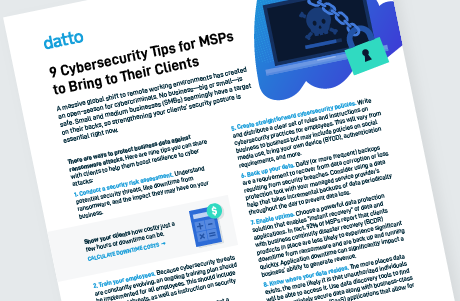 As a managed service provider (MSP), you're aware of the evolving cybersecurity landscape and sophistication of hackers on the web. However, that doesn't necessarily mean your clients are.
As their advisor for all-things IT, you have an opportunity to educate your clients on the risks their IT environment faces. Whether it be out of date software or simply browsing the web, educating your clients is key to their (and your) ongoing success.
Download this guide to learn about the 9 tips that will help your clients up their cybersecurity game.