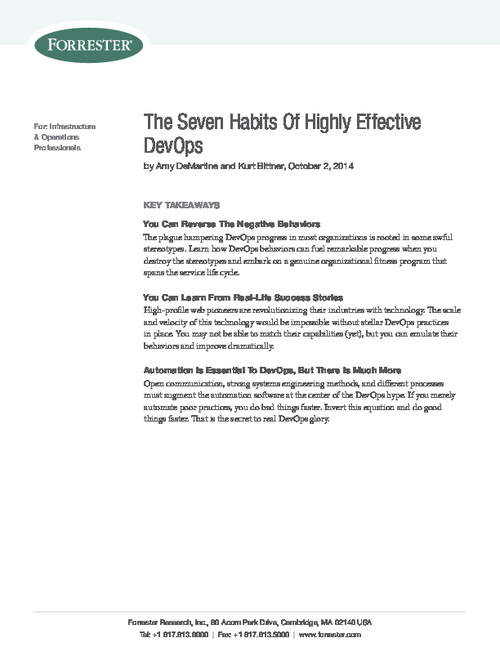 The walls between development, operations, and the business are coming down-all thanks to DevOps. But how can you implement successful DevOps into your business? Or improve your DevOps strategy?
Download this whitepaper that lists the 7 DevOps principles you need to ensure you have successful DevOps.
The current DevOps landscape including data from Forrester's Business Technographics survey
Why automation is essential for DevOps improvement
How to streamline your application delivery pipeline
Discover the 7 principles of DevOps proven by some of the most dominant technology innovators in the world.