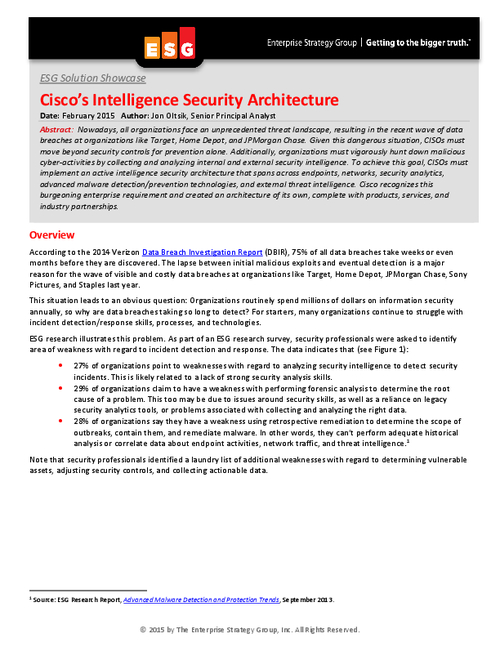 Nowadays, all organizations face an unprecedented threat landscape, resulting in the recent wave of data breaches at organizations like Target, Home Depot, and JPMorgan Chase. Given this dangerous situation, CISOs must move beyond security controls for prevention alone.
Additionally, organizations must vigorously hunt down malicious cyber-activities by collecting and analyzing internal and external security intelligence. To achieve this goal, CISOs must implement an active intelligence security architecture that spans across endpoints, networks, security analytics, advanced malware detection/prevention technologies, and external threat intelligence.
Download this report to learn the six requirements experts say you need for an intelligent security architecture.