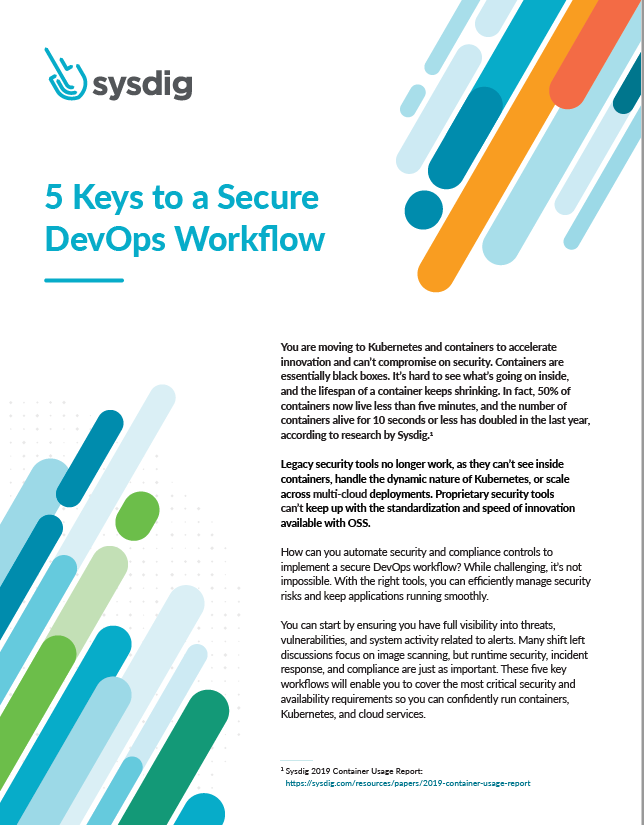 Legacy security tools no longer work, as they can't see inside containers, handle the dynamic nature of Kubernetes, or scale across multi-cloud deployments. Proprietary security tools can't keep up with the standardization and speed of innovation available with OSS.
How can you automate security and compliance controls to implement a secure DevOps workflow? You can start by ensuring you have full visibility into threats, vulnerabilities, and system activity related to alerts.
Download this whitepaper to discover the 5 keys to a secure DevOps workflow and recommendations to help you meet security and compliance requirements without adding risk or delay.