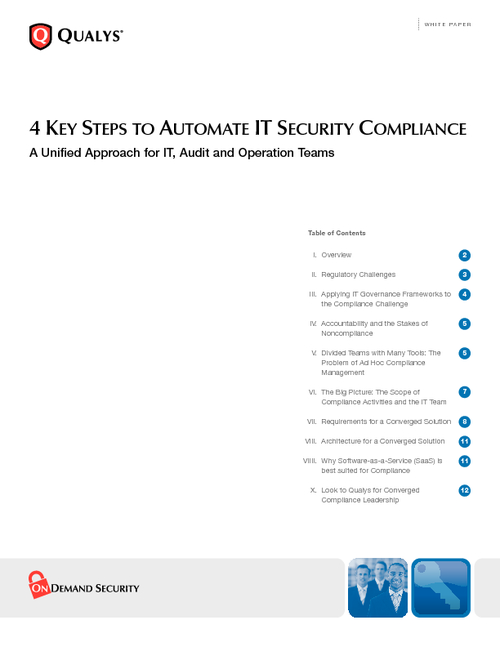 A Unified Approach for IT, Audit and Operation Teams
Are you confident your network is secure and meeting IT security policies?


Does your organization have an internal security policy?


Can you measure and enforce your IT compliance against that policy?


Are your critical security risks being identified and fixed?
This paper provides a detailed discussion of the internal and external regulatory challenges now faced by organizations, the scope of these challenges, and 4 key ways in which they can be addressed through better business processes and automation.