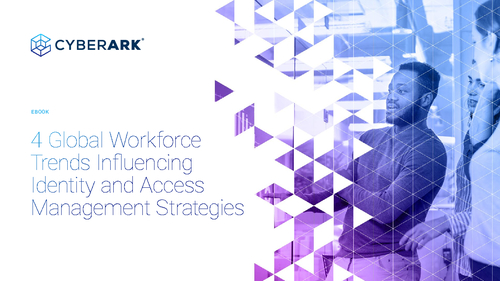 Today's attackers are monitoring the growing pains of a workforce that is now distributed across geographies, work environments and devices. And they're exploiting its vulnerabilities to target employees' identities.
In this eBook, you can learn about four global workforce trends that IT and security leaders can factor into their strategies for Identity and Access Management in 2022 and beyond:
Why productivity-blockers are compelling under-pressure workers to engage in risky behaviors that invite breaches
How "The Great Resignation" is elevating security risks amid record-breaking employee onboarding and offboarding
Why digital collaboration tools and collaborative work models are widening everyday users' access to sensitive resources
How modernizing Identity and Access Management tools can help organizations retain, and compete for, talent
Read on for insights on how you can address these four trends by applying new approaches to secure and empower your workforce.