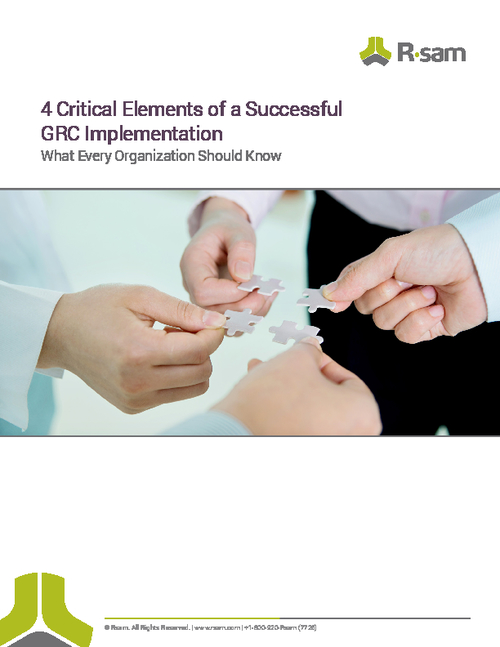 Today's business climate is one of unprecedented regulatory growth, data complexity and cybersecurity concerns. There is a corresponding increase in media attention, customer awareness and Board-level scrutiny.
Organizations must demonstrate that they have a viable process for managing risk and compliance (broadly known as GRC). This is no small task, especially as the scope of GRC expands.
Download this whitepaper which examines:
How to know when your organization is ready to implement a GRC solution;
Four of the biggest challenges organizations face when trying to implement a GRC platform;
How to avoid common pitfalls.