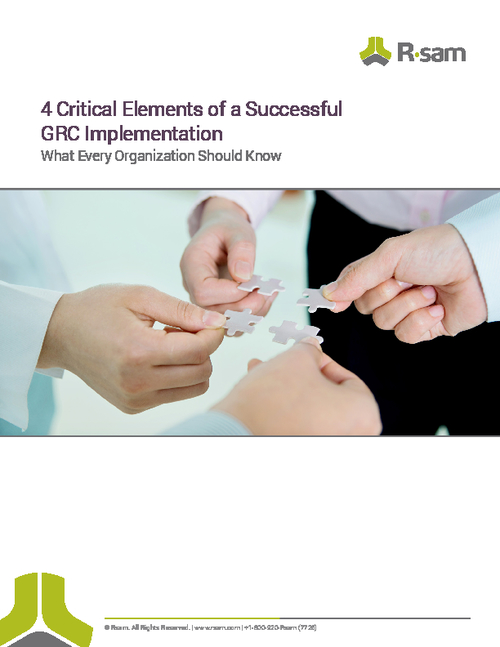 Today's business climate is one of unprecedented regulatory growth, data complexity and cybersecurity concerns. There is a corresponding increase in media attention, customer awareness and Board-level scrutiny. Organizations must demonstrate that they have a viable process for managing risk and compliance (broadly known as GRC). This is no small task, especially as the scope of GRC expands.
Download this whitepaper to tackle four of the biggest challenges organizations face when implementing a GRC platform to avoid common pitfalls:
State of Readiness;
Stakeholder involvement;
Use Case Complexity;
Corporate Priorities.