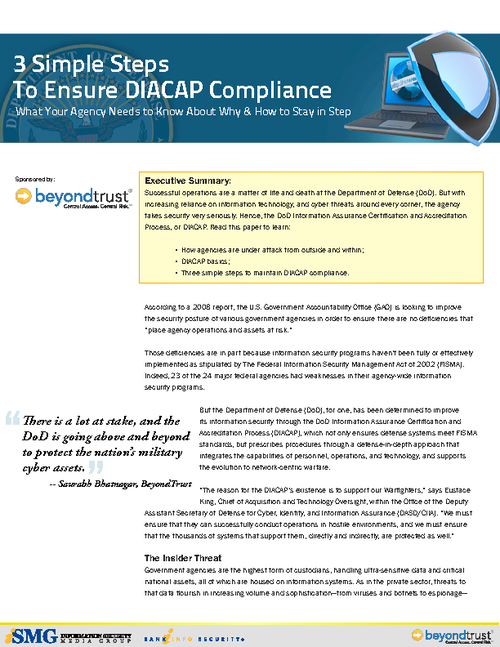 Successful operations are a matter of life and death at the Department of Defense (DoD). But with increasing reliance on information technology, and cyber threats around every corner, the agency takes security very seriously. Hence, the DoD Information Assurance Certification and Accreditation Process, or DIACAP.
Read this paper to learn:
How agencies are under attack from outside and within;
DIACAP basics;
Three simple steps to maintain DIACAP compliance.