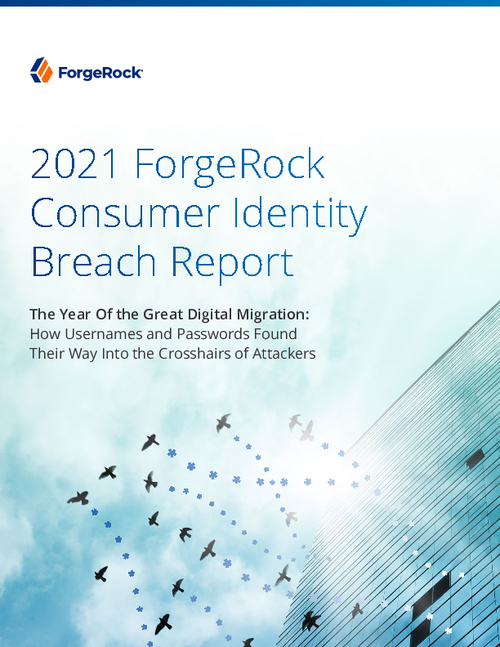 Strengthen Your Security By Learning Where You're Vulnerable
The global pandemic spurred a digital revolution. From purchasing goods and services, to visiting their healthcare providers, to working and learning from home, people doubled the amount of time spent online. Not surprisingly, with this massive digital migration, cybercrime has reached an all-time high.
For example, the ForgeRock 2021 Breach Report reveals that attacks involving usernames and passwords increased a staggering 450% in 2020 from 2019, translating into more than 1 billion compromised records in the U.S. alone.
To maintain consumer trust and avoid costly breaches, protecting digital identities is an immediate mandate. The ForgeRock 2021 Breach Report includes key details on data breaches impacting consumers across various industries and regions in 2020, including the U.S., U.K., Germany, Australia, and Singapore.
Download this report for valuable insights to strengthen your security by learning where you're vulnerable.