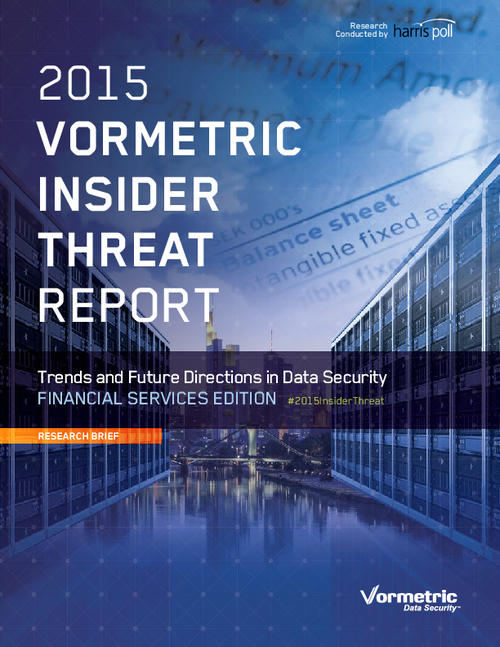 97% of Financial Services respondents report being somewhat or more vulnerable to insider threats. This Research Brief highlights the results collected online by Harris Poll from 102 IT decision makers in U.S. financial services enterprises in the Fall of 2014. U.S. results are compared, where applicable, to findings among IT decision makers in other U.S. enterprises, as well as those in other countries.This report provides the top 3 trends and the future direction in financial institutions and on how to protect valuable business assets from data breach penalties as well as protecting the reputation of your organization.
Download this Report to explore
Why the US Financial Services sector is the most vulnerable sector;
Who the most dangerous insiders are;
How implementing a data first security strategy can offset threats.