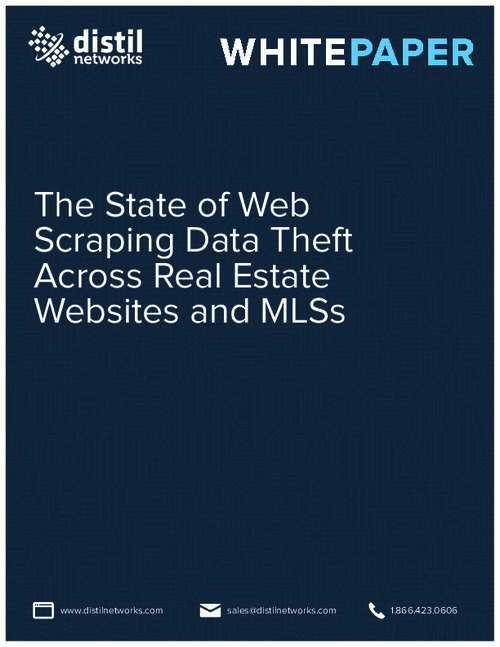 The real estate industry has had challenges with intellectual property theft via screen-scraping for years, but has not been quick to adopt anti-scraping security.
Owners of IDX/VOW website software companies are important actors in improving real estate listing content security since they manage the security for hundreds of thousands of websites. The main challenge for IDX vendors is that they are not fully aware of the business impact for their customers and their operational costs. There is still a lot to do to raise awareness of the scraping issue with IDX/VOW vendors.
Download this report to explore the most important action items for the industry.