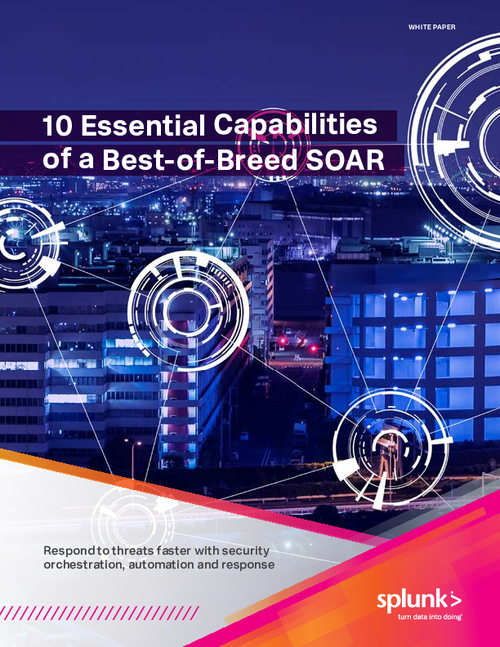 Ask a group of security analysts about the challenges of working in cybersecurity, and you'll likely hear some common themes, like a high volume of security alerts and a shortage of skilled cybersecurity talent. In response to these challenges, security teams have turned to security orchestration, automation and response (SOAR) as a remedy — but not all SOAR solutions are created equal.
In this white paper, we'll outline 10 essential capabilities that should be top-of-mind when evaluating SOAR technology, including:
Machine-based execution of security actions using "playbooks" to increase speed and efficiency.
Event and alert management capabilities to prioritize inbound security events.
Case management to drive holistic management of a security incident, from inception to resolution.