White House to Create Health IT Task Force
Group would coordinate HITECH efforts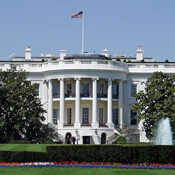 The White House plans to create an interagency task force in an attempt to better coordinate the government's health information technology efforts.

David Blumenthal, M.D., the National Coordinator for Health Information Technology, would chair the task force, a memo announcing the effort said. The task force would have a number of working groups, including one focused on "coordination of privacy and security standards within the federal government and between federal and private stakeholders."

The memo, posted on the White House Web site, was written by Kathleen Sebelius, secretary of the Health and Human Services, and Peter Orszag, director of the Office of Management and Budget. In it, they said the new task force is needed to overcome "the fragmentation of current federal HIT responsibilities, programs and coordinating mechanisms."

The memo asked the secretaries of Defense, Veterans Affairs, Agriculture, Commerce and the Social Security Administration, plus the director of the Office of Personnel Management, to designate a "senior leader in your agency to serve on the proposed interagency HIT Task Force."

It recommends "dissolving and restructuring the existing HIT interagency groups" and replacing them with the new task force.

Citing the many IT projects funded by the HITECH Act, the memo says the purpose of the new group is "to assist with policy development, coordination and implementation of federal HIT activities, as well as to improve transparency of federal government activities related to HIT and communication among federal agencies as they execute federal HIT policy."