What it Takes to be a Global Security Leader
Insights from Emil D'Angelo, Int'l President of ISACA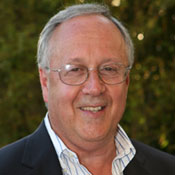 What are the unique requirements of international security leaders? Much the same as domestic leadership: Understanding the business and communicating effectively with management, says Emil D'Angelo, International President of ISACA.

"What's changed is the need for people who can build business cases and communicate with management effectively what they are trying to accomplish within information security and risk," says D'Angelo in a new interview with Tom Field, editorial director for Information Security Media Group. "Leaders need to know how the business is working and using the technology globally. Understand what the risks are within the technology."

The biggest challenges and issues global leaders face in managing security and risk functions include:
The governance of IT and security, which entails matching security goals to corporate objectives;
Communicating details on the organization's appetite of risk to business decision leaders;
Cultural differences in language and perception. "Words like 'control' did not exist in the Japanese language," D'Angelo says, so communication becomes a big challenge.
He also discusses his objectives for his second term as ISACA president.
For more details, please listen to the recorded interview.