Welcome to GovInfoSecurity.com
Your Portal to News and Views on Federal Information Security & Risk Management Issues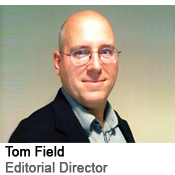 We have a new President, a new Administration, a new session of Congress ... and a new national mission throughout government to secure personal data and protect our borders from cyber threats.

Information security has never been more important to the federal government - or to all of us, as we conduct personal and professional business in this electronic world.
To track the progress of this new security-savvy Administration - and to give you the information and opportunity to present your opinions - we're pleased to introduce GovInfoSecurity.com, a new site dedicated to providing interactive news, views and training on all facets of federal government security.



GovInfoSecurity.com debuts with an engaging suite of exclusive content, including:
More than just a static news site, GovInfoSecurity.com wants to engage you for your own insight through interactive features such as:Â 
Commentary - on individual articles;
Opinions - that you can share through our blogs;
Guest Blogs - that you can write.
We're always looking for new experts to participate in our interviews and webinars, too, so if you have insights to share - or know some one who does - please contact us tfield@ismgcorp.com.
Spearheading our new GovInfoSecurity.com coverage is Managing Editor Eric Chabrow, a veteran multimedia journalist who has covered information technology, government and business for a variety of multimedia publications. You can reach Eric at echabrow@ismgcorp.com
GovInfoSecurity.com is brought to you by Information Security Media Group, a Princeton, NJ-based company that already publishes two other vertical industry security-centric websites:Â 
Both of the financial services sites have established themselves as reputable information sources within that industry. We regularly feature articles and interviews spotlighting the industry's best-known practitioners and thought-leaders, and our webinar-based training programs help educate our registrants in the practical nuances of risk management, security and regulatory compliance. Our own staff leaders are routinely quoted in the news media and sought out to speak at major industry events. We expect GovInfoSecurity.com to gain similar stature in its marketspace.
From FISMA reform to cyber security, pending legislation to the latest security threats, GovInfoSecurity.com is your new resource. We're eager to hear your reaction and ideas.
Please check out GovInfoSecurity.com and write to me with your reactions.
Also, I'll be at the RSA Conference in April, speaking about the results of our annual Banking Today Information Security survey. Stop by at the presentation on April 24 -- let me know your thoughts on all of our news sites.
Best,

Tom Field
Editorial Director
Information Security Media Group
tfield@ismgcorp.com