Card Not Present Fraud , Enterprise Mobility Management / BYOD , Events
Mobile Banking and Fraud Prevention: A Multi-Channel Approach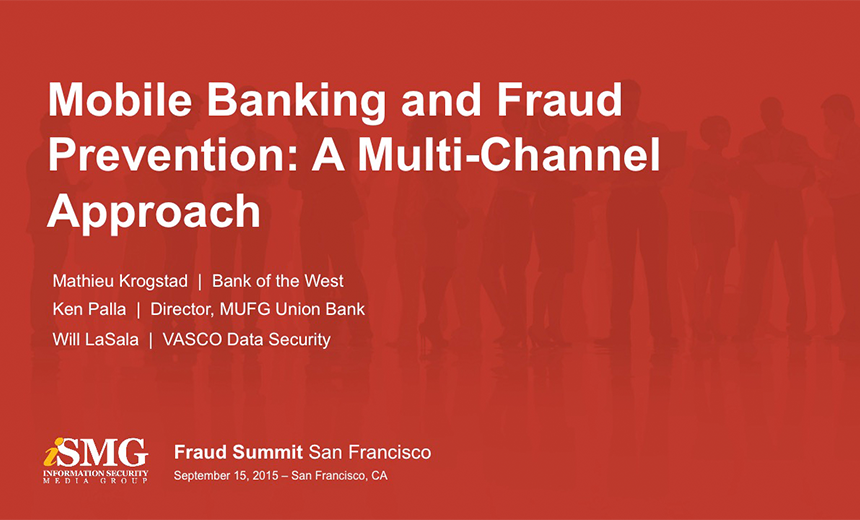 With the growing popularity of mobile banking, multiple new threat vectors are being introduced and many are already being widely utilized for malicious purposes. This makes security and fraud prevention one of the key concerns for many banks. At the same time, as users demand more convenience, mobile banking has the potential to become the center of fraud prevention and digital identity management. And a convenient one too. Mobile is no longer just another channel -- it has become the path for the customer to the bank. This panel will discuss how bankers and financial institutions can use mobile banking to provide their customers with speed, security, and convenience. In this session you learn of several challenges and solutions including:
How to handle the vast array of endpoints being utilized, and growing threats of rogue mobile apps, mobile malware and SMiShing
How banks are using data (such as behavior, location, biometrics, applications, etc.) in the verification process
How will identity proofing and multi-factor authentication change the equation?
Some strategies and technologies to mitigate risk
The tools and solutions that will ensure the customer experience remains unchanged while security and verification checks run in the background
Additional Summit Insight:
Hear from more industry influencers, earn CPE credits, and network with leaders of technology at our global events. Learn more at our Fraud & Breach Prevention Events site.