The Fraud Ecosystem: The Need for Speed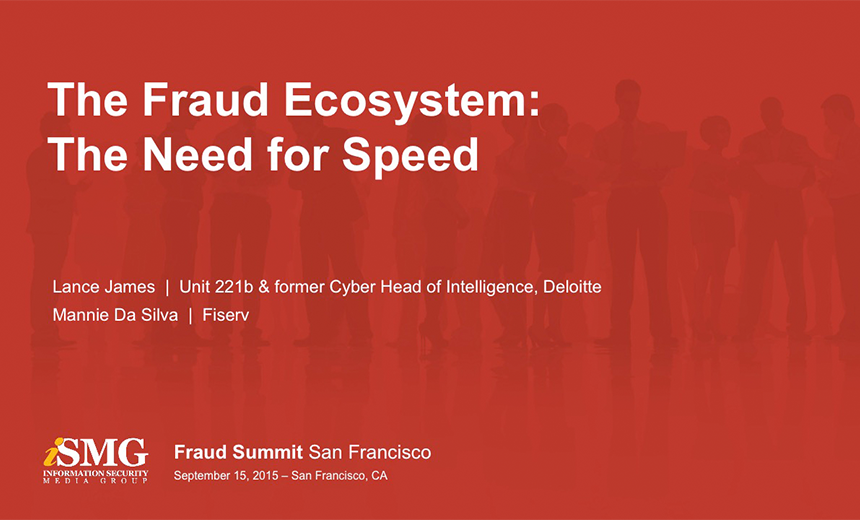 Real-time fraud detection isn't new to financial services but new products, channels and faster payments initiatives are accelerating the need for speed when it comes to meeting customer expectations. Consumers need to feel confident that effective risk management is in place, even as they demand convenience and faster service. In this discussion, you'll hear about the latest best practices to help you balance accelerated settlement requirements, customer expectations and fraud protection, as well as how to best understand your adversaries. This session will also include a case study on how one organization used information sharing, analytics, and adversarial counterintelligence to disable a global ransomware epidemic preemptively. Some of the other points covered in this session include:
How to apply best practices in real-time analytics to stay ahead of fraud in the accelerated settlement process
Bringing together financial and non-financial account and customer data with data from multiple access devices to gain more insight into customer behavior and fraud pattern
How to create competitive differentiation through improving the customer experience while controlling fraud risk
How you can use speed to meet understanding and intelligence, including information sharing across other focuses such as threat intelligence and cyber law enforcement, in order to gain insight and access to working groups to neutralize epidemic fraud instances.
Additional Summit Insight:
Hear from more industry influencers, earn CPE credits, and network with leaders of technology at our global events. Learn more at our Fraud & Breach Prevention Events site.