Governance & Risk Management , SASE
Versa Networks Raises $120M to Boost Cloud, Campus Products
Versa Will Use the Pre-IPO Money to Help Guard the Cloud and Bring ZTNA to Campuses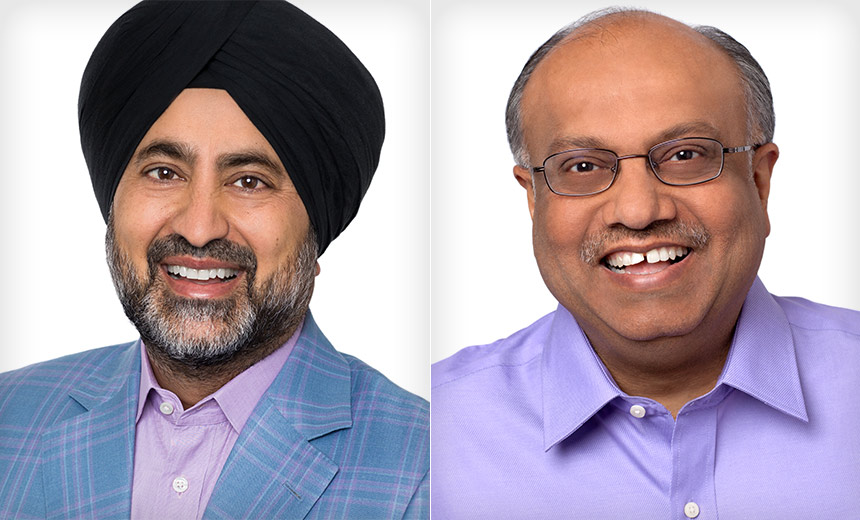 Versa Networks has completed a pre-IPO funding round to build out a cloud security portfolio and bring zero trust functionality to campus and branch settings.
See Also: OnDemand | Zero Trust Revolution: Mastering Security in the Age of Remote Work and Cloud Dominance
The Santa Clara, California-based secure access service edge vendor says the $120 million will allow the company to build or buy technology around SaaS security posture management, cloud security posture management and cloud workload protection platforms to complement its existing security service edge functions, says CEO Kelly Ahuja. Versa's Series E funding round was led by BlackRock and Silicon Valley Bank (see: Fortinet, VMware, Cisco Drive SD-WAN Gartner Magic Quadrant).
"We're a category leader in this space," Ahuja tells Information Security Media Group. "We've got the right product, the right team, and the right customer references. The timing of the funding is really to make sure that we can capitalize on the current opportunity to help customers that are looking to protect themselves and connect their users in a secure way to these workloads and applications."
Head in the Clouds
Workloads are increasingly moving to the public cloud or enterprises are embracing SaaS applications, and Versa Networks wants to develop an SSPM product to provide effective security for those workloads, says founder and Chief Development Officer Kumar Mehta. CWPP, meanwhile, should help consolidate management and provide visibility around resources across multiple cloud providers in a single console.
A CSPM offering should help Versa Networks safeguard workloads that are open on the public internet in areas such as hardening, vulnerability scanning and remediation, microsegmentation, and system integrity checks, Mehta says. Given how much enterprises are using SaaS applications today, Versa wants to ensure there aren't misconfigurations, unnecessary user accounts or over-privileged users.
Versa Networks is open to making an acquisition if an asset is available with the right functionality around CWPP, CSPM or SSPM, according to Mehta. If a good acquisition opportunity doesn't come along, Mehta says Versa will develop the technology organically. Combining SSE and cloud security in a single pane of glass will bring simplicity and great functionality to the lives of CISOs, Mehta says.
Connecting the Campus Securely
The funding will help Versa Networks extend SASE consumption and functionality to other segments of the market, such as campus and branch networks, Mehta says. Through the company's zero trust lab, Versa Networks plans to develop a portfolio of products for campus environments that have zero trust concepts natively embedded within them, Mehta says.
"Today, what happens is: When employees are coming back to the office, they've gotten used to one way of doing zero trust network access," Mehta says. "But when they're in a hybrid network scenario or when they get to the campus, there's some other way of doing it. People want a unified approach to ZTNA whether they are on the campus or they are outside the campus."
Versa Networks is now bringing what it's done on the WAN edge with SASE inside the enterprise through upcoming campus and branch offerings, Ahuja says. Having a different set of user, device and network access policies for the home, office and remote environments creates lots of complexity for CISOs, he says. Versa wants a way to provide a consistent user experience no matter where the user is situated.
From a metrics standpoint, Ahuja says Versa Networks looks to maintain or strengthen existing key performance indicators such as nearly 60% year-over-year growth, customer churn below 2%, a net retention rate of 136% and reasonable customer acquisition costs. Some of this will come from go-to-market investment around scaling its sales and partner teams and driving awareness across the globe.
"If CISOs want to reduce cybersecurity risks, increase revenue, get better total cost of ownership or reduce their cost structure, we're the one they should be talking to," Ahuja says.