VA Seeks Comments on Records Privacy
Policies for Virtual Lifetime Electronic Record Outlined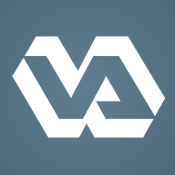 The Department of Veterans Affairs is seeking comments on proposed privacy practices for the Virtual Lifetime Electronic Record project now in development. Comments are due June 11, according to the announcement.
See Also: Maintain a Clear Bill of (Third-Party Risk) Health
The VLER effort is a long-term project of the VA and the Department of Defense designed to pave the way for improved sharing of records among providers treating veterans, members of the armed services and others.
The project will eventually create a repository for clinical and administrative information used for treatment as well as disability adjudication and benefits determination. VA and the DoD now have separate medical records systems with limited interoperability.
The announcement of a new system of records lists 14 "routine use disclosures of information to be maintained in the system." It also lists safeguards, such as limiting access to the databases to specific individuals for specific purposes and using technologies such as encryption and intrusion detection.