U.S. Navy Hacker Sentenced to 2 Years
Helped Infiltrate Systems at Dozens of Organizations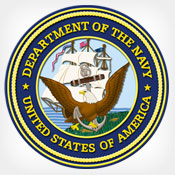 One of two individuals involved in hacking computer systems of the U.S. Navy dozens of other government and commercial organizations has been sentenced to two years in prison.
See Also: JavaScript and Blockchain: Technologies You Can't Ignore
Daniel Trenton Krueger, who was a member of the computer hacking group known as Team Digi7al, pleaded guilty on May 20 to charges that he conspired to hack computers and systems as part of a plan to steal identities, obstruct justice and damage a protected computer.
Co-defendant Nicholas Paul Knight of Chantilly, Va., a former systems administrator for the Navy who also pleaded guilty, will be sentenced on Nov. 21, according to the U.S. Attorney's Office for the Northern District of Oklahoma. Knight allegedly served as Team Digi7al's self-proclaimed leader and publicist.
"Cybercrime is one of the most serious national security challenges we face as a nation, and it is one of the Department of Justice's highest priorities," says U.S. Attorney Danny Williams, who announced the sentence. "We will vigorously investigate and prosecute cybercrimes."
Case Background
At the time of the hacking attacks, Krueger was a student at an Illinois community college where he studied network administration, prosecutors say. Knight was assigned to the nuclear aircraft carrier USS Harry S. Truman as a systems administrator in the nuclear reactor department (see: Navy Systems Admin. Faces Hacking Charge).
In June 2012, the Naval Criminal Investigative Service detected a breach of the Navy's Smart Web Move database. The database manages transfers for service members of all branches of the military, storing sensitive personal records, including Social Security numbers, names and dates of birth, for approximately 220,000 service members.
Krueger's alleged role included completing technical hacking of the database, claiming to do so "out of boredom," prosecutors say.
Krueger, Knight and other Team Digi7al co-conspirators allegedly hacked the computer systems of more than 30 public and private organizations to steal sensitive information, including the U.S. Department of Homeland Security, U.S. National Geospatial-Intelligence Agency, the World Health Organization, AT&T U-verse, Autotrader.com and Harvard University, the U.S. attorney's office says.
After hacking these organizations, the defendants and other conspirators posted links to the stolen information on Team Digi7al's Twitter account, making the private information publicly available, prosecutors say.